Britney Spears requests her court-orderered conservatorship be ended
[ad_1]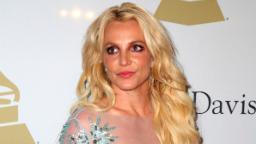 Spears requested to address Judge Brenda Penny to speak out about the arrangement. The singer attended the hearing virtually by phone. Spears spoke more than 20 minutes as she read from a letter.
Spears said, "A lot has happened since two years ago, the last time I was in court. I haven't been back to court because I didn't feel I was heard."
Spears went on to say that she felt she had been forced to go on tour in 2018 and perform in Las Vegas during her residency.
After she announced her hiatus publicly, Spears said on Wednesday that she was put on Lithium against her will.
"It's a strong drug. You can go mentally impaired if you stay on it longer than 5 months. I felt drunk, I couldn't even have a conversation with my mom or dad about anything. They had me with six different nurses."
She criticized how her family, including her father Jamie Spears, has handled her conservatorship and responded to her concerns about her care.
"My family didn't do a God damn thing," she said. "Anything I had to do, [my dad] was the one who approved all of it. My whole family did nothing."
Spears' father had been the conservator of her estimated $60 million estate since 2008, along with attorney Andrew Wallet, following a series of personal issues that played out publicly for the singer. Following Wallet's resignation in 2019, Spears had been solely responsible for overseeing her finances until Judge Brenda Penny appointed Bessemer Trust in November 2020 to serve as co-conservator.
Spears said during the hearing that she expressed her disappointment with the conservatorship to her dad but that she felt like he "loved it."
"The control he had to hurt his own daughter he loved it. I worked seven days a week … it was like sex trafficking. I didn't have a credit card, cash or my passport."
"I'm traumatized. I'm not happy, I can't sleep. I'm so angry, it's insane," Spears said.
This is a developing story and will be updated.
[ad_2]

Source link